IFC issued a press release a couple of days ago that includes some information about when they plan on releasing On The Road.
In December 2012 IFC Films will release ON THE ROAD starring Garrett Hedlund, Sam Riley, Kristen Stewart and Kirsten Dunst with Sundance Selects.
Also, the premiere for the UK is set for August 16th. It's actual release date for theaters in the UK isn't until October. It looks like the screening is sold out, but I will let everyone know when we find out more details, such as confirmation of Garrett attending and whether or not there will be red carpet.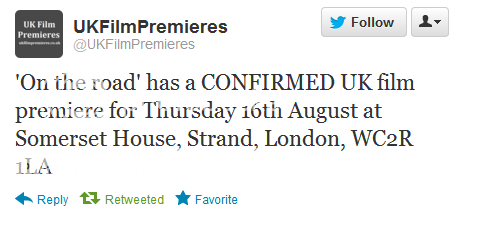 Also, some discussion near the end of this podcast about OTR showing at more festivals and possible Oscar campaign – Thompson on Hollywood: Oscar Talk
via @Mel452

Fatal error: Call to undefined function mdv_comment_plugger() in /home/ghedlund/public_html/news/wp-content/themes/thegspot2_nd/index.php on line 29